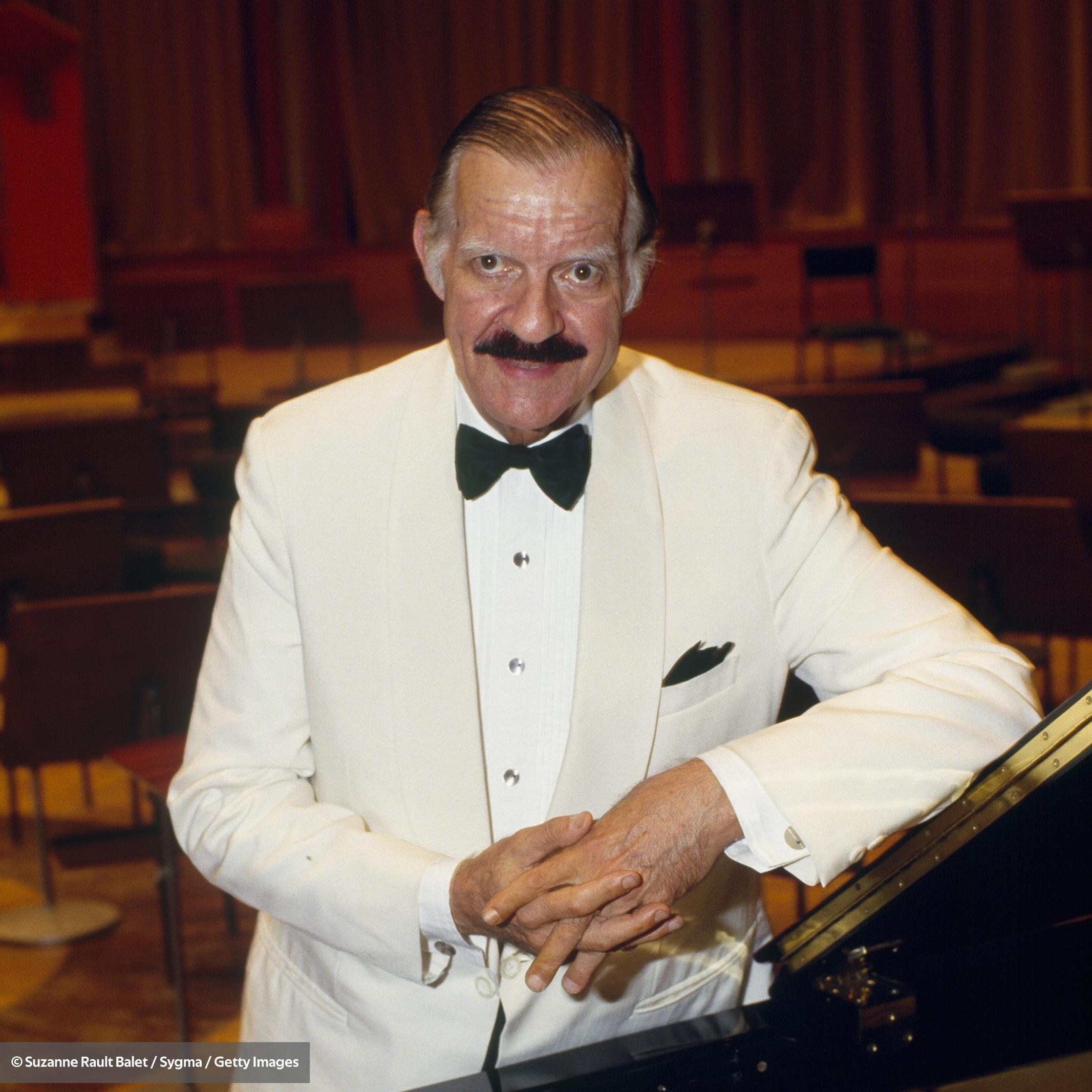 The life story of the great Cuban pianist is utterly unique. This committed artist, a specialist in the music of Franz Liszt, started his career as a concert performer and teacher very early, when he finished his studies in Philadelphia and Europe (Vienna and Paris) where he was a student of Josef Hofmann, Leopold Godowski and Moriz Rosenthal. Between 1939 and 1942 he was assistant to the great Rudolf Serkin at Philadelphia's Curtis Institute. During the war he also took up a diplomatic career as an attaché to the Cuban ambassador to the USA. After obtaining US citizenship he taught at prestigious universities: Indiana, Bloomington and then Serkin in 1977. It was around this time that Europe discovered him thanks to his many recordings of Franz Liszt for DECCA. A strange fate for someone who had been recording for 25 years but was above all dedicated to his academic work.
Inseparable from Baldwin or Bechstein pianos, which he demanded for every concert or recording, Jorge Bolet started a new career when he was well into his sixties. With a moustache that harked back to other times, his impeccable elegance, and his exquisite, rather old-school manners, he burst suddenly upon a world where the great pianists of legend like Wilhelm Kempff, Arthur Rubinstein, Vladimir Horowitz, Claudio Arrau or Emil Gilels were gradually disappearing.
Thanks to his contract with DECCA, Jorge Bolet was able to record many works by Liszt, his favourite composer. He had caught the Liszt bug in his youth, at a concert with one of his teachers, Emil von Sauer, himself a student of the Hungarian composer. It is to him that we owe the remarkable Years of Pilgrimage which showcase his temperament - at once virtuoso and poetic - and a great fluidity of sound. In his recording of the Transcendental Etudes, it is not the speed which is of interest, a peculiarity which he never fell for, but rather an exceptional panache, allied to an extremely varied touch, and great subtlety. He adored Liszt's numerous transcriptions and paraphrases of opera which he played greedily and with a puckish delight.
His recital of 25 February 1974 at Carnegie Hall, available on QOBUZ,  remains legendary. It was on that night that Jorge Bolet resurfaced, presaging a second career which would last 16 years. From Bach-Busoni to the Tannhäuser overture reworked by Liszt, by way of Chopin's complete Préludes and several encores, the mood was electric.
But his catalogue doesn't stop with Liszt. We owe this great pianist one of the finest recordings of Concert en ré by Ernest Chausson, with Itzhak Perlman and the Juilliard Quartet. With Charles Dutoit in Montréal he recorded concertos by Rachmaninov and Tchaïkovsky; with Riccardo Chailly in Berlin, he recorded Grieg and Schumann, at a comfortable tempo with a splendid sound. We also owe him recordings of the works of Schubert, Chopin, Grieg, Schumann, Debussy. The re-releases which are now available allow us to play Jorge Bolet against himself, comparing the records of his youth with those of his later years. Thrilling!
© François Hudry/QOBUZ/November 2017
Read more
Similar artists
Albums
1 album sorted by Bestsellers and filtered by Recommandé par Classica, Franz Liszt and Ensayo
Classical - Released May 1, 2013 | Ensayo
Distinctions
Recommandé par Classica