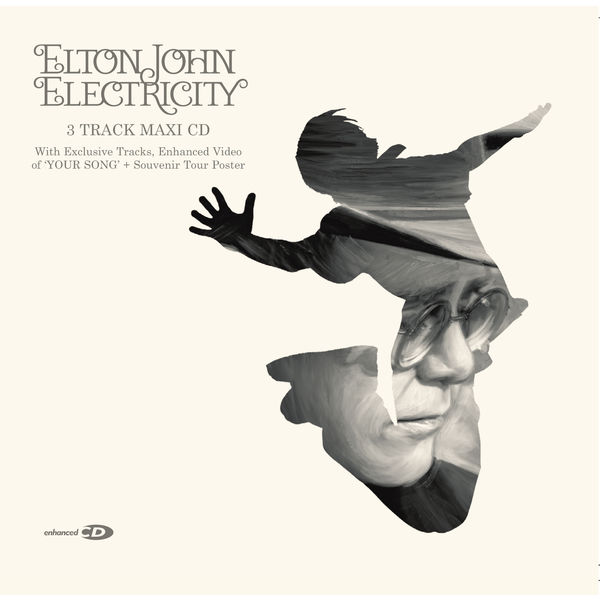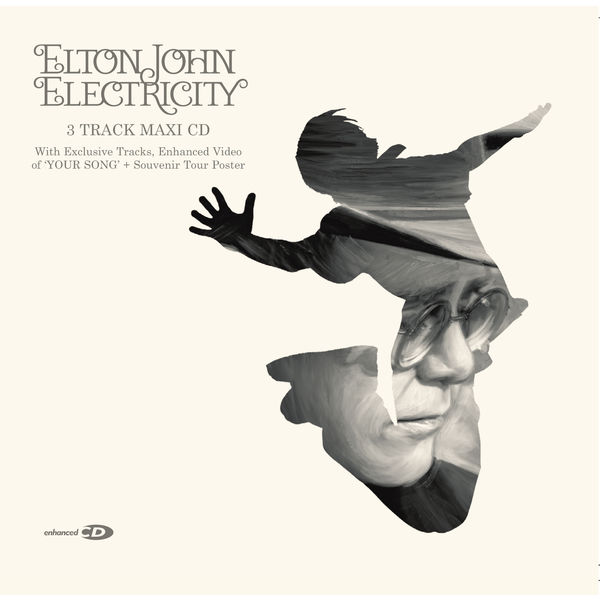 Mes favoris
Cet élément a bien été ajouté / retiré de vos favoris.
Unlimited Streaming
Enjoy this album on Qobuz apps with your subscription
Subscribe
Enjoy this album on Qobuz apps with your subscription
Digital Download
Select Audio Quality
I already downloaded Qobuz for Windows / MacOS
Open
---
I have not downloaded Qobuz for Windows / MacOS yet
Download the Qobuz app
Listen on Webplayer
You are currently listening to samples.
Listen to over 40 million songs with an unlimited streaming plan.
Listen to this album and more than 40 million songs with your unlimited streaming plans.
1 month free, then €9.99 / month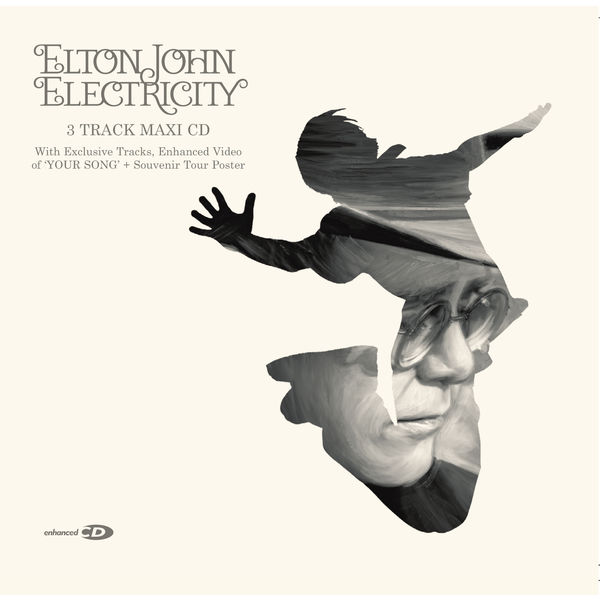 Electricity (Live in Cardiff (15th of June 05))
00:04:01
Elton John, Composer, Piano, Vocalist, MainArtist, AssociatedPerformer - Davey Johnstone, Guitar, AssociatedPerformer - Lee Hall, Author - Nigel Olsson, Drums, AssociatedPerformer - Bob Birch, Bass Guitar, AssociatedPerformer - John Mahon, Percussion, AssociatedPerformer
℗ 2005 Mercury Records Limited
About the album
1 disc(s) - 1 track(s)
Total length:

00:04:01
© 2005 Mercury Records Limited ℗ 2005 Mercury Records Limited
Improve this page

Why buy on Qobuz...
Stream or download your music

Buy an album or an individual track. Or listen to our entire catalogue with our high-quality unlimited streaming subscriptions.

Zero DRM

The downloaded files belong to you, without any usage limit. You can download them as many times as you like.

Choose the format best suited for you

Download your purchases in a wide variety of formats (FLAC, ALAC, WAV, AIFF...) depending on your needs.

Listen to your purchases on our apps

Download the Qobuz apps for smartphones, tablets and computers, and listen to your purchases wherever you go.
Elton John: The First 10 Years
What remains from the early years of Elton John's career? A bountiful discography and an incalculable number of hits of great exuberance and occasional melancholy. For the release of David Fletcher's biopic on John, Rocketman, let us look back to this marvelous artist's career in the 1970s.
The World According to Peter Gabriel
A figurehead of the British prog rock scene with Genesis, Peter Gabriel, who will turn 70 on February 13th, later became a champion of world music and an example of the politically engaged artist, through his label Real World, his Womad festivals and of course the protest song "Biko", etched into the history books and made famous from the Amnesty International tour concerts. Let's take a look back at the career of a pop star not like the others.
How Kanye West Turned Hip-hop on its Head
Over the last twenty years, Kanye West has consistently changed the course of rap music and influenced his era's pop scene like no other. Collaborating with Paul McCartney, Rick Rubin, and Rihanna, he has both revitalized the careers of Jay-Z and Common and provided a platform for Kid Cudi and John Legend. Kanye West remains a major influence on artists such as Childish Gambino, Drake and The Weeknd. Cast yourself back to the career of an endlessly enigmatic artist.