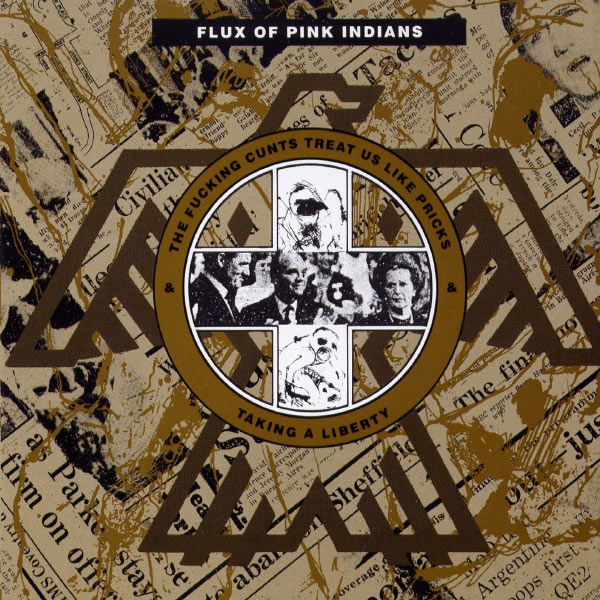 Mes favoris
Cet élément a bien été ajouté / retiré de vos favoris.
The Fucking Cunts Treat Us Like Pricks
Flux of Pink Indians
Unlimited Streaming
Enjoy this album on Qobuz apps with your subscription
Digital Download
Select Audio Quality
The Fucking Cunts Treat Us Like Pricks
Flux Of Pink Indians
I already downloaded Qobuz for Windows / MacOS
Open
---
I have not downloaded Qobuz for Windows / MacOS yet
Download the Qobuz app
Listen on Webplayer
You are currently listening to samples.
Listen to over 40 million songs with an unlimited streaming plan.
Listen to this album and more than 40 million songs with your unlimited streaming plans.
1 month free, then £9.99 / month
The Fucking Cunts Treat Us Like Pricks
00:59:18
Flux Of Pink Indians, Performer - DR, Composer, Writer
One Little Indian
About the album
1 disc(s) - 1 track(s)
Total length:

00:59:18
One Little Indian One Little Indian
Improve this page

Why buy on Qobuz...
Stream or download your music

Buy an album or an individual track. Or listen to our entire catalogue with our high-quality unlimited streaming subscriptions.

Zero DRM

The downloaded files belong to you, without any usage limit. You can download them as many times as you like.

Choose the format best suited for you

Download your purchases in a wide variety of formats (FLAC, ALAC, WAV, AIFF...) depending on your needs.

Listen to your purchases on our apps

Download the Qobuz apps for smartphones, tablets and computers, and listen to your purchases wherever you go.
Curtis Mayfield, Black Music Matters
Aesthete guitar player worshiped by Jimi Hendrix, extraordinary falsetto singer revered by Prince, and a brilliant songwriter, Curtis Mayfield treated melodies as a master sculptor. His songs melded funk, gospel and soul together. Twenty years after his death, his politically charged music is still relevant and well-suited to describe America under Donald Trump.
The White Album: The Beatles' Immaculate Conception
The Beatles' only double album, widely known as "The White Album", will turn fifty this year. It is celebrating this milestone with a much-expanded re-release containing a lot of previously-unreleased material. We take a look back at a record whose history is as complex as its content.
The Beatles in 12 Albums
Barely seven years spent in the studio. An immeasurable heritage that still has a very strong influence today. The Beatles are a unique case in the history of popular music. The sixties music scene was an era of huge transition. With the Fab Four- helped by Bob Dylan on the other side of the Atlantic- rock music left its carefree adolescence and began adulthood. The four bubbly, naive boys from Liverpool would be transformed into independent artists, a life we follow through their discography.