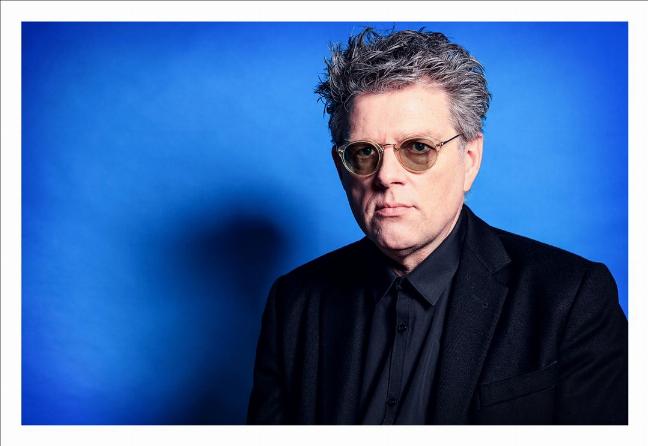 Langue disponible : anglais
Recognized by '80s dance-pop, post-punk, and new wave fans alike for his poised delivery as leader of synth pop group the Thompson Twins, Tom Bailey and his band enjoyed international success with songs like "Hold Me Now," "Lay Your Hands on Me," and "King for a Day" -- all U.S. Top Ten hits. Following their disbandment in 1993, Bailey eschewed the nostalgia circuit for over two decades, continuing to write, produce, and make his own music under the radar with projects including International Observer and Babble. After performing Thompson Twins songs live for the first time in over a quarter-century in 2014, he began touring with their hits and released his first solo album, Science Fiction, in 2018. It embraced his synth pop past without replicating his famous band. Born on January 18, 1956 in Halifax, Yorkshire, England, Bailey was already learning to play the piano at the age of two and later harbored dreams of becoming a classical pianist. Inspired by musicians such as Can, Frank Zappa, and Hawkwind, he took classes in guitar and clarinet as well as piano in college; he also became a music instructor at Brook Comprehensive School, Sheffield. In 1977, Bailey met Joe Leeway, a fledgling actor. The pair hit it off, yet Leeway wasn't part of the original incarnation of the Thompson Twins, which featured Bailey (vocals, keyboards), guitarist Pete Dodd, guitarist John Roog, and drummer Chris Bell. During the late '70s and early '80s, the band released a handful of independent singles and became fixtures on the burgeoning New Romantic scene in London before signing with Arista in 1981. That year, they released their debut album, A Product Of... Not long after its arrival, Bailey added his girlfriend Alannah Currie (percussion, saxophone, vocals), Joe Leeway (percussion, vocal), and former Soft Boys bassist Matthew Seligman to the group. The Thompson Twins recorded one album in this seven-piece incarnation, 1982's Set, which was issued in America as In the Name of Love. The record didn't do well, and following its release, the group was trimmed to a trio -- Bailey, Currie, and Leeway. The revamped Thompson Twins released Quick Step & Side Kick in 1983, and the album became a major hit in the U.K., climbing all the way to number two, as the singles "Love on Your Side" and "We Are Detective" reached the Top Ten. In America, the record was released under the truncated title Side Kicks and earned a cult following. The Thompson Twins had their American commercial breakthrough in 1984 with Into the Gap. "Hold Me Now," the first single from the album, became a bigger hit in the U.S. than it did in the U.K., peaking at number three; it reached number four in England. Into the Gap also featured the hits "Doctor Doctor" and "You Take Me Up," and the Thompson Twins quickly followed the record in 1985 with Here's to Future Days. "Lay Your Hands on Me" became an American Top Ten hit, as did "King for a Day." Leeway left the group in 1986, and the Thompson Twins remained a duo, releasing Close to the Bone the following year. It peaked at number 90 in the U.K., also charting in a handful of other countries including Canada and Norway, but not in the U.S. Bailey and Currie made their romance public in 1988, when the couple had a child, and that same year, they released the remix album The Best of Thompson Twins: Greatest Mixes. Big Trash, the band's 1989 debut for Warner, produced the minor U.S. hit "Sugar Daddy," but it was overlooked in England. In 1989, Bailey also produced the Debbie Harry solo album Def, Dumb & Blonde. It included the hit single "I Want That Man," which he had co-written with Currie. He returned to produce 1990's Well, Did You Evah! for Harry. The Thompson Twins then released their final LP, the club-inspired Queer, in 1991. Though the album failed to chart, the single "Come Inside" hit the Top Ten of the U.S. dance chart and topped the dance chart in the U.K., also reaching number 56 on the U.K. Top 75. That year, Bailey and Currie got married in Las Vegas, and in 1992, they moved the family to New Zealand. Reflecting a greater focus on electronic music including ambient techno, the couple then began recording as Babble, releasing two albums under the moniker, 1994's The Stone and 1996's Ether, both via Reprise, and both to little notice. Bailey continued to find occasional studio work with other artists, including co-producing Mix, the 1999 debut LP from Stellar. It reached number one in New Zealand and went on to win Best Album at the 2000 New Zealand Music Awards. Around that time, Bailey started the dub-oriented project International Observer. Its self-released debut album, 2000's Seen, was made in collaboration with visual artist Rakai Karaitiana. Seen was reissued by Different Drummer a year later. A couple of years later, in 2003, Bailey and Currie divorced. By then operating as a solo project for Bailey, International Observer's second album, 2005's All Played Out, was issued via Round Trip Mars. International Observer then signed with Dubmission Records, which released 2007's Heard and 2009's Felt. Bailey took a break from the project to form a multimedia ensemble with astronomer José Francisco Salgado called Bailey-Salgado Project in 2010. International Observer returned in August 2014 with the LP Touched. That same month, Bailey performed Thompson Twins songs live for the first time since the '80s at the Rewind Festival at Temple Island Meadows. The warm reception led to further performances of Thompson Twins hits on tours of the U.K., Japan, and North America. In the meantime, he issued the 2015 International Observer remix album Retouched. By that time, he had married artist Lauren Drescher and was splitting his time between England, France, and New Zealand. In 2016, Bailey released his first solo single under his own name, a reflective, guitar-based song titled "Come So Far." It became the final track of the full-length solo debut, Science Fiction, a pop album inspired by touring again with his '80s music. It arrived via Red River Entertainment in mid-2018. That year, he played large theaters, arenas, and amphitheaters in the U.S. and U.K. on tour with Culture Club.
&copy Marcy Donelson & Stephen Thomas Erlewine /TiVo
Lire la suite
Artistes similaires
Les albums
1 album trié par Prix : du plus cher au moins cher et filtré par Dance et 5,00 CHF à 10,00 CHF
Dance - Paru le 16 février 2017 | Universal Music Ltda.