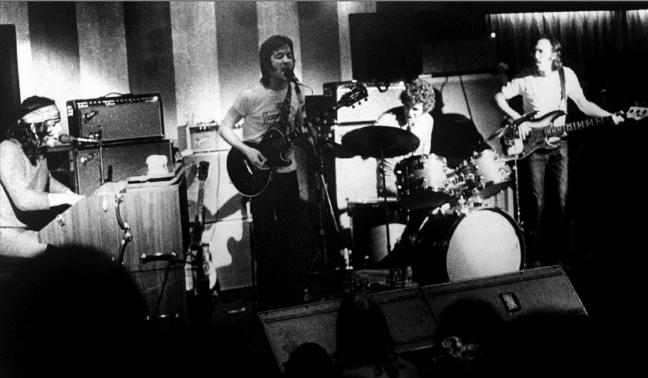 Groupe éphémère de la sphère classic rock, Derek and the Dominos n'existe qu'une petite année. En effet, si l'acte de naissance indique 1970, la séparation est déjà effective en 1971. C'est Eric Clapton qui en est à l'origine, entouré de membres de son ancien groupe Delaney & Bonnie and Friends, dont Bobby Whitlock (claviers et chant), Carl Radle (basse) et Jim Gordon (batterie). Ensemble, ils donnent un premier concert à Londres le 14 juin 1970, point de départ d'une tournée dans tout le Royaume-Uni. Ce n'est qu'à la fin de celle-ci que les musiciens se préoccupent enfin d'enregistrer un album, au cœur de l'été 1970. Il sort l'hiver qui suit sous le nom de Layla and Other Assorted Love Songs et contient notamment l'un des plus grands tubes composés par Eric Clapton, « Layla », que le guitariste reprendra plus de deux décennies plus tard dans une version dépouillée sur le fameux album acoustique Unplugged. Si Duane Allman participe alors aux enregistrements, il n'intègre pas pour autant le groupe en tant que membre permanent. La formation se sépare donc en 1971 sans avoir enregistré de second disque. Quelques morceaux enregistrés resteront à l'abri des oreilles du public jusqu'en 1988 et la parution du coffret Crossroads. Pour autant, aucun des musiciens, si ce n'est Eric Clapton lui-même et le discret Bobby Whitlock, ne goûtera sereinement aux multiples rééditions, compilations ou albums en public venus garnir au fil des ans la discographie de ce groupe météorique. Carl Radle, le batteur, décède en 1980 de complications rénales liées à ses multiples addictions, tandis que le batteur Jim Gordon sera interné après avoir tué sa mère à coups de marteau lors d'une crise de schizophrénie survenue en 1983. Quant à Duane Allman, il se tua dans un accident de moto dès 1971.
© ©Copyright Music Story Ollmedia Prod. 2020
Lire la suite
Artistes similaires
Les albums
12 albums triés par Plus distingués
Derek & The Dominos dans le magazine
Clapton de A à Z

Le passionnant documentaire "Life In 12 Bars" retrace toute la carrière de God...