Isaac Albéniz
(1860-1909)
Available languages: English
Born in 1860, Isaac Albéniz is best known for piano music that brilliantly evokes the spirit of Spain. As a composer-virtuoso, Albéniz successfully melded together composition and performance to create a bravura style reminiscent of the music of Liszt, seasoned with Spanish folk idioms. The work that most convincingly represents this synthesis of virtuosity and tradition is the enchantingly colorful and atmospheric Iberia, a suite of 12 pieces recalling Spanish (particularly Andalusian) places and dances. Albéniz used folklore as his inspiration, but created a singular melodic style, which eventually influenced Debussy and Ravel. Believing that artistic originality and an interest in one's national musical tradition do not exclude each other, Albéniz likewise was largely the creator of the Spanish musical idiom that would be adopted and developed by Granados and de Falla. A child prodigy, Albéniz was accepted, at the age of seven, as a private pupil by Antoine-François Marmontel, the celebrated piano pedagogue whose students included Bizet and Debussy. Back in Spain within a year, he gave a concert tour and eventually entered the Madrid Conservatory. He soon ran away, concertized around Spain, and in 1872 stowed away on a ship sailing for Latin America. Upon his return to Europe the following year, he entered the Leipzig Conservatory, where he briefly studied with Carl Reinecke. Soon thereafter, a patron enabled him to enter Brussels Conservatory to study piano and composition. Albéniz won the conservatory's first prize in 1879; the following year, he obtained an audience with Franz Liszt in Budapest; for a while he joined the master's entourage and continued to work on his technique as a pianist. After more wandering through Europe and South America, he settled in Barcelona in 1883, married, and began a family. By that time, Albéniz already had a reputation as a composer of brilliant salon music for the piano. Around 1890, he met Felipe Pedrell, a prominent musicologist, composer, and collector of folk songs. Following the encounter with Pedrell, Albéniz re-examined his work as a composer, deciding to seek new inspiration in the rich musical traditions of Spain. Not yet satisfied with his craftsmanship, Albéniz moved to Paris to study with Paul Dukas and Vincent d'Indy. The restless Albéniz somehow hung on to a job teaching piano at Paris' Schola Cantorum from 1893 to 1900; then he undertook further peregrinations, all the while working on his masterpiece, Iberia. An immensely popular work, Iberia has also been transcribed for orchestra; successful orchestral versions include Leopold Stokowski's orchestration of "Fête-Dieu à Seville." Another work which gained wide popularity as an orchestral transcription is the Tango for piano in D major. Albéniz also wrote for the stage; his lyric comedy Pepita Jiménez and several other works were produced in the 1890s. He died in 1909.
&copy TiVo
Meer lezen
Vergelijkbare artiesten
Albums
239 albums gesorteerd op Best verkocht
×
Mijn zoekopdracht verfijnen
Qobuz bespreekt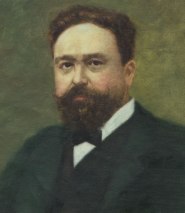 Isaac Albéniz, Espagne réinventée
Pendant longtemps, Albéniz composa des pièces « de salon » dans la lignée de Liszt ou Chopin. Ce n'est qu'en 1883 qu'il rencontre le pédagogue et musicien Felipe Pedrell qui lui ouvre les portes de la richissime musique folklorique, traditionnelle et populaire espagnoles. Or, un musicien espagnol d'alors « qui se respecte » écrivait de la musique germanique, française, russe pourquoi pas, mais fi donc de la musique espagnole des gargotes et le flamenco des camps de gitans. Albéniz le premier comprit le parti qu'il pouvait tirer de cette malle aux trésors, et dès lors, bon nombre de ses oeuvres exploreront ce langage, jusqu'à ce chef-d'oeuvre qui naquit à partir de 1905, comme de rien, Iberia. Le cycle qui inventa le piano moderne, comme Messiaen se plaisait à le dire souvent.